Well, I finished. Can I just say this was a pain in the rear? Believe me, it was. Remind me of this if the kids grow again will you? Maybe I'll just run away.lol
Here's the updated kids closet...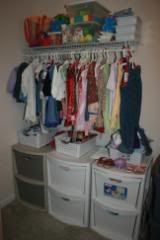 Here's the dresser, don't mind the mess or the little pile of clothes that I still have to try on the baby. They aren't going anywhere.lol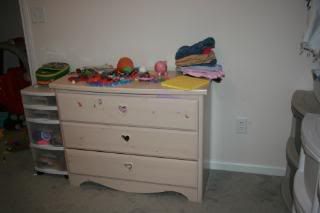 And here's another view, proving that the floor is no longer filled with clothes.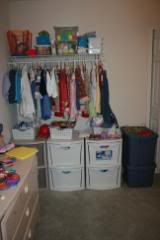 I am so thankful to have this project completed. In addition to this project, I also got rid of the changing table and cleaned the bookshelves off in the great room. It's looking somewhat better in here, although with all these kids, it doesn't look that great for long. ::snort::
Blessings,