Pioneer Woman, I am not.
I saw on her blog yesterday, cute little Halloween cake balls and I thought to myself, I can do that! So today we collected the supplies from our local Wally-world. Well, we TRIED to, that is. They didn't have lollipop sticks, so I decided to use plastic forks instead. I mean, that'd be scary right? Then, I finally found the melting chips, but they were over $3.00 a bag! I was just about to give it all up, but saw the almond bark in white and chocolate flavor and figured it was just about the same, so I picked that up instead. Of course they didn't have black icing. Well, I just picked up some gel food coloring. This is what we came up with...
Scary? Well, kind of...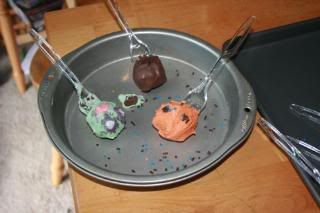 Here's the kids working on their masterpieces...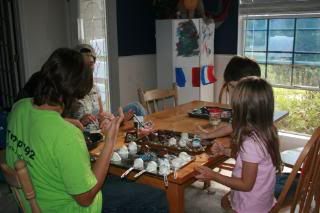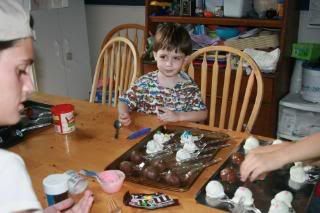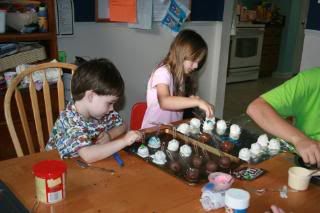 The kids had a good time making these and I bet they'll taste good. Next time, I'll follow directions.LOL
Blessings,