Here is the "Cars Lapbook" that Grandma G put together with Genevieve yesterday. We don't have a color printer so it made it more of a coloring book too. Genevieve had so much fun that we started her Dinosaur Lapbook this morning and actually finished the first book section. She's clamoring for more but we need to wait for the glue to dry.LOL
Here's the website to make your own. It's my new favorite website!
http://lapbooksbycarisa.homestead.com/CarsTotBook.html
Here's Isaac's name and a counting section...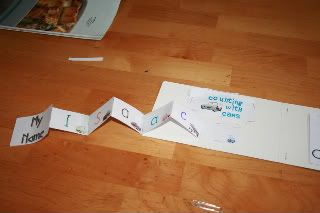 The middle has colors and the right side has shapes...
Here's Genevieve's first section of her Dinosaur lapbook finished already! We're going to make a dinosaur recipe after lunch...
I got this lapbook from Currclick...
http://www.currclick.com/product_info.php?products_id=16706&it=1
We're having fun this summer!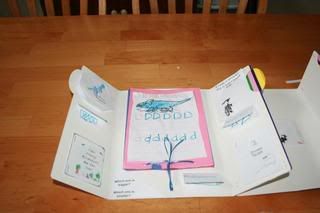 Blessings,