Dear Sophia,
I miss how you always wanted me to hold your little hand when you nursed. It had to be just so, with my hand cupping yours. I miss how your curly red hair would tickle my arm as I held you close. I miss looking into your little brown eyes and listening to your contented little coos as you would drift off to sleep.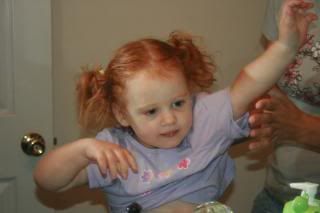 Once again, you've surprised me. I think, surely you're too little to give up nursing. You can't possibly be ready to potty train. Brush your own teeth? No way!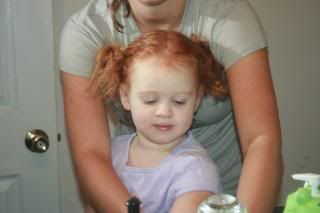 You're my little one. My baby.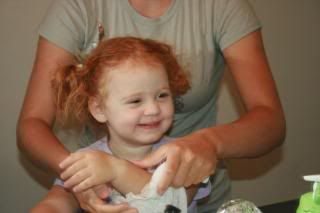 Aren't you?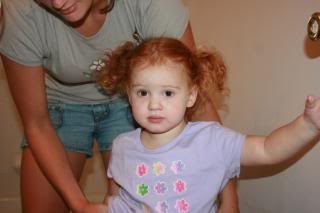 Somewhere, along the way, you've decided to grow up on me. My amazing little one, I can no longer deny it, you're no longer my baby. You're my big, wonderful, beautiful big girl and I love you.
Goodbye sweet baby. Hello big girl Sophia.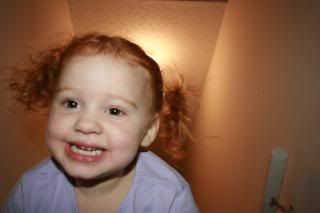 Blessings,