My dear Allison is now 16 years old! I can't believe how fast this has come. She's a wonderful young woman now and I can't wait to see what God has planned for her life.
Here's some photos from her party...
Here's her flaming icecream pie. She asked for a Butterfinger Crisp, peanutbutter icecream, oreo crust with oreos on top, with magic shell for her "cake". Next time, I'll make it twice as large.lol
Here's everyone singing...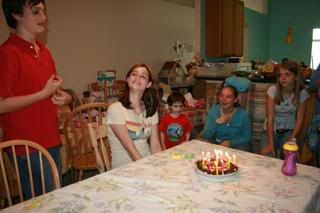 Make a wish...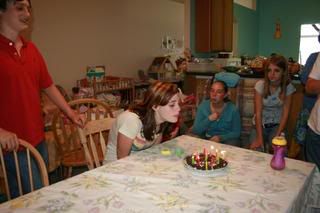 Allison had such a great time! I can't believe my little girl is all grown up. Now what am I going to do?!
Blessings,