Started with church. We had a wonderful service and our church had it's own Easter egg hunt. Afterwards, we came home and had a nice Easter lunch with my parents, their friend Joyce, my MIL, and three of Allison's bestfriends. It was a FULL house! After lunch we held our own egg hunt for the littles...
Evie piling in those eggs...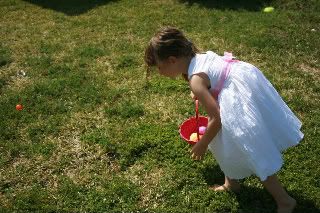 The two littles enjoying the race...
Then we loaded up the backyard for the older kids. My Dad said that they'd have fun.LOL I didn't believe it until I saw it. I think they had more fun than the littles! They were running around and we've found they aren't very observant at this age. :snort: It took them a while to find everything and really, I'm still finding things outside even now.
My parents watching the older kids find the eggs...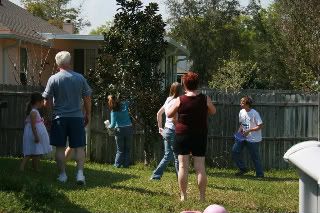 They even ended up partnering up just to find things...lol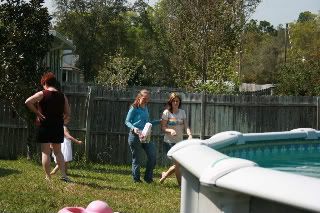 After the hunt we moved on to Allison's birthday party. I'll post that next...
Blessings,