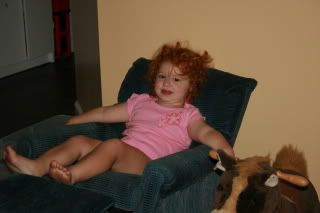 I kind of feel like spring has skipped us this year and summer has taken it's place but we're enjoying the weather for now. :)
Photobucket has been a pest lately and that makes it hard for me to blog. I don't have a lot of time to spend online and if the websites are persnickity, then I don't get anything done. Today though, things went o.k., so here's some photos...
Three beans in a pot...
I've been picking enough for a meal every two-three days now. When the kids get tired of them, I'll freeze them and we'll have them in the winter...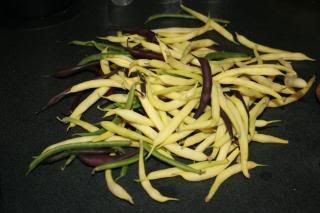 Here's the peas. They've been giving enough to put on a salad but next time I'll grow way more...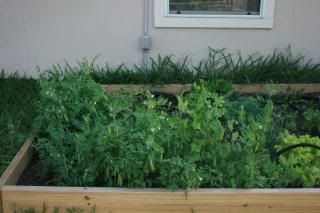 Lettuce...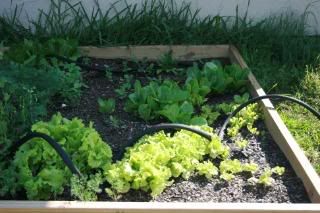 Greenbean patch, I'll plant the whole box next time...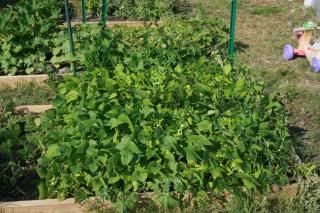 Squash and cucumbers...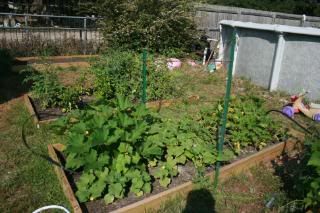 Tomatoes and peppers...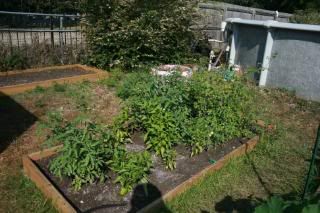 We're going to be swimming in them soon...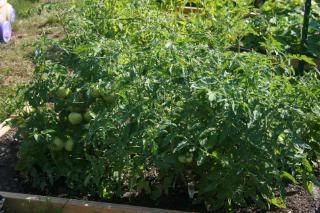 Here's the latest project, soybeans! I've got four different kinds and they are already growing quickly...You can also see my carnations from last year's wildflower mix. They are going strong...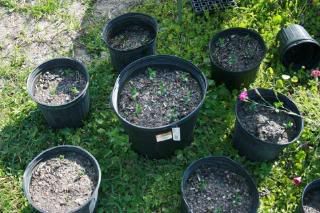 We did end up finding blackberries and planted them on the side yard. Four thornless and one with thorns for cross-pollination. Things are going well and we picked our first blackberry yesterday. Next year, we should have a lot!
Here's some garlic the kids planted. It's doing well in my unweeded bed from last year...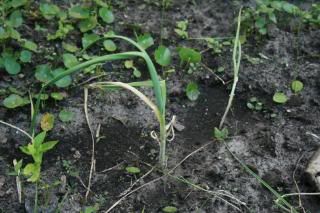 They also planted sunflowers...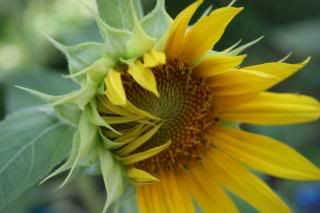 Here's Sophia wearing a pretty dress before she outgrows it. :) She's been wearing a lot of Evie's clothes lately. The only difference, is the height.lol
Here's a late night Chemistry lab. Sophia was a big help...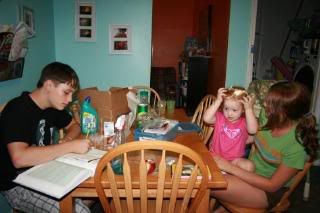 I guess that's it. We've been gearing up for our summer schedule. Allison will be working all the time. Jon's hoping for a job.
Evie's finished her first MUS workbook, Primer! She noticed that she only had 14 pages to go to be done and decided to whip it out in one day. Super! I like that attitude. lol
We're weaning Sophia in two weeks, the hard way. I'm just done. Sophia is old enough and she's just going to have to get over it. *snort* Pray for us, it's going to be a rough week...or two if she's anything like Evie was.lol
Blessings,