Things have been going a bit smoother lately. I'm not sure why, maybe because the littles aren't so little any more? Nah, can't be that. Maybe we're a little more organized? Nah, it's not that either.LOL Whatever the reason, it's been FUN! Here's some photos of our painting time yesterday...
Evie was exploring Symmetry, while everyone else was exploring color...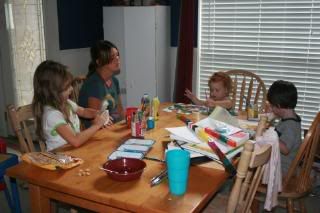 Isaac's getting pretty good at keeping his colors clean. He used to just mix them all up and then decide he was done.lol
Sophia has a real knack for painting. She needed NO instruction what so ever...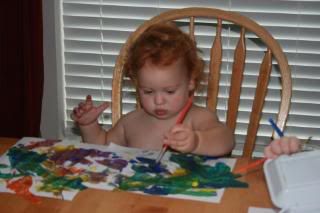 Here's Evie setting up her paper...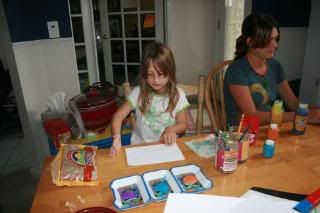 Allison and Jon can't keep away during the fun stuff...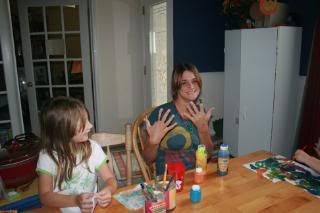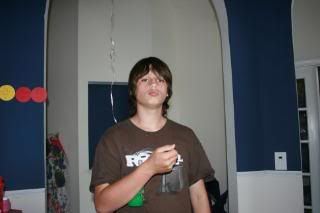 Here's Evie's serious painter face...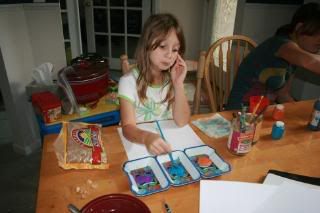 Meanwhile, things are getting a little hairy at the other end of the table...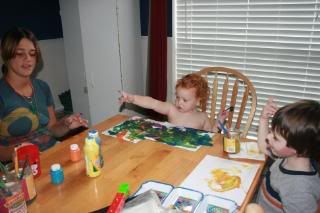 Here's Evie's picture...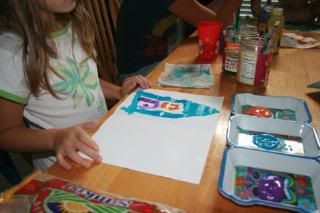 Can you say, "bath?"
Maybe just a little more green...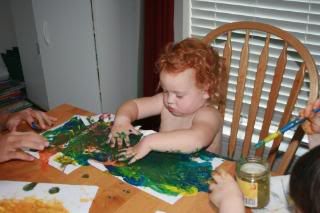 TADA!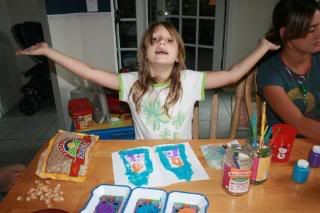 You are just so silly, Evie...
What a great girl you are!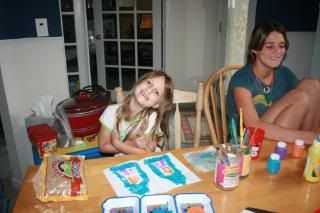 Isaac's finished painting...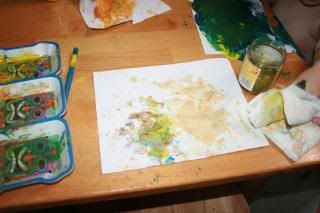 Sophia just before we wisked her to the tub...
It was a lot of fun! These kids are soooo different that no matter what activity we do, it's like doing three different things at once. Pretty cool.
Blessings,