The other day, Evie asked me if she and Isaac could have a picnic in the back yard. Well, it was pretty hot outside, so I decided that I'd just set up the umbrella and give them some artificial shade. They had a blast!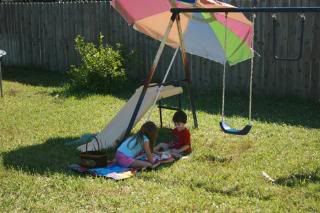 Evie fixed the lunch all by herself...
In the evenings, we usually hang out with our neighbor friends or we let the littles run up and down our street. It's a nice way to end the day...
These three were up to no good...
blessings,