I couldn't decide on a photo for Tuesday. It was a busy day and the kids were exceptionally cute.LOL I'm not sure if we'll get a photo in today. Everyone has the crud and it's hard to get a decent photo.lol
Evie and her hats...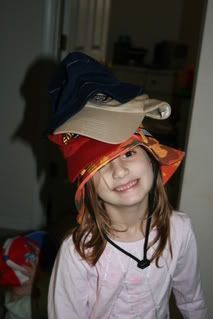 The Jumping Beans...
Puppet Show Time...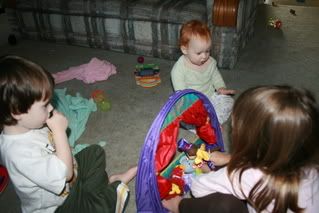 Blessings,