We sure do love the park.LOL We've been cooped up the past few days because of the cold weather and today was the first lovely day that we could get out and have some fun. Here are some fun photos...
Snug as a bug...
Flying Evie...
Me and Isaac
Me having some swing time...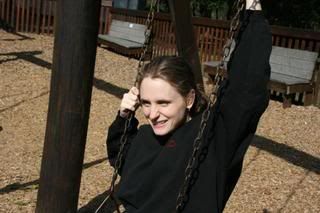 I'll post a few more good ones in another post.
Blessings,