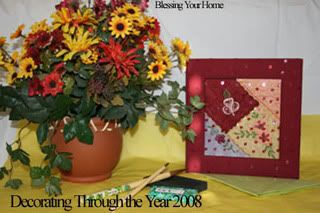 Well, I've chosen my room. It was a hard decision. I had to balance need vs. budget. And the room is.....
The kids bathroom!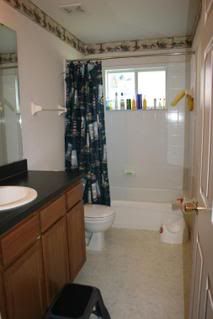 Allison and I would like to do an Art Deco style in here. We're going to say goodbye to the lighthouses and hello to Miami.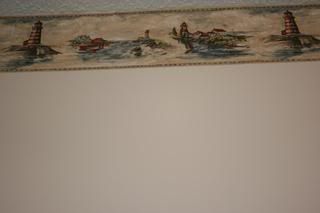 So far, we've decided on using the leftover green from Jon's room as a base, then we'll be adding circles around the top of the wall, near the ceiling, in a blue color. We'll use our budget to buy a new shower curtain, since everyone is having white sales right now, and maybe some pretty towels.
Here's our list of things to buy this month:
1. Paint: 1/2 gallon of blue
2. shower curtain
3. bath towel/hand towel for the towel rack
I'll list out how much everything cost as I buy it and once I've hit my limit, that's it. I started with a small room to see if one room a month is do-able. If not, then I'll be readjusting my plan to one room at a time until the year is up.LOL
Blessings,