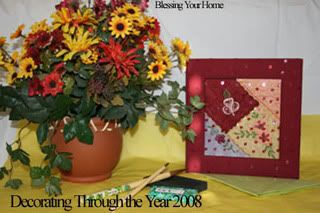 So, I've been pretty silent about this challenge but I've still been hard at work.lol We ended up not painting this go around, it's just been too wet or cold to do so. Maybe next time we hit this bathroom or maybe when I paint the kitchen, I'll hit this room also. We'll see.
Here's the before photo...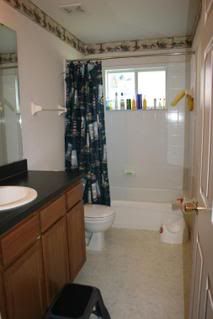 Here's the after...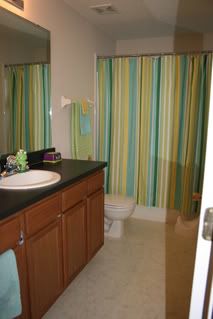 Here's the price breakdown so you can see that I really did stay in budget.
Shower Curtain $10 at Target
Shower Hooks $1.19 at Target
One large Bathtowel on Clearance at Target $4.18
One Handtowel at Target $2.49
One washcloth at Target $1.99
One very cute Froggy handsoap pump at where else? Target...$10.49
Total: $30.34
I like how it's turned out so far! I just need to paint at some point, but that can wait until my knee and hip have recovered.LOL
How is everyone else's challenge going?
My next room will be the kitchen. I will be painting in there and decluttering/organizing. It's a true mess but I've decided to no longer mess around with an easy room.LOL May as well jump in with both feet. Wish me luck!
Blessings,