Jon is such a great son! He's really beginning to find out who he is and what he wants to do for the future. I've been praying that he would find things that he loves to do locally for two years now and I have to admit that I was beginning to lose hope.LOL It's hard when you see such a great guy struggling to find where he belongs out in the world. Well, all of the sudden, God opened the flood gates and Jon is swimming in opportunity! What a blessing to see him happy and BUSY!
First off, here's a photo of my handsome guy...(notice, if you can, the lack of a cast)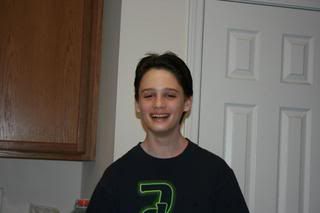 He ended up breaking his elbow and the Dr felt that it would not be good to cast it. He would lose motion and just told him to be careful and wear a removeable cast when leaving my presence. This boy is LUCKY! I've never heard of not casting a broken bone.lol
The first thing to come along for Jon is an Engineering class on Wednesdays. What a blessing this class has been! He is happy in his element and is challenging the teacher or I should say the teacher is challenged keeping ahead of Jon.LOL He is having such a great time and is learning a lot. It's a small class which is a HUGE blessing. Less germs and hopefully less time spent ill.
The second thing that has come along is this...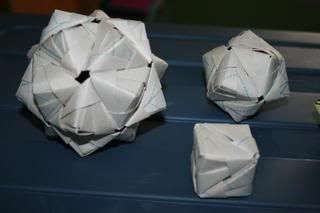 and this...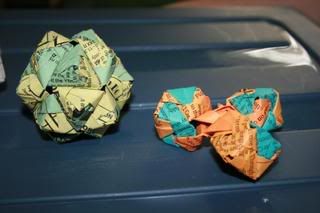 I heard from a friend that the local MOMA may be interested in Jon's origami artwork for their small section that features local artists. He's working on a huge project and if it turns out nice, we'll see if they take it. He LOVES origami and this would be a great opportunity for him. That's another blessing.lol
And the final great thing going on for Jon is, he joined the local Boy Scout troop! He and Eric will be going on a camping trip to the Everglades soon and they are both so excited.lol We have been praying for Eric and Jon to have more one on one time together and this is a perfect fit for both of them. They are eagerly collecting supplies and will be working on the Astronomy badge while gone. Pretty cool! God sure does answer prayers at just the right time, His time.
We are so looking forward to seeing what God has in store for this young man. I am truly blessed to have such a great son!
Blessings,