With the littles? Well, we worked around them until the tile started. These little cuties gave us much humor during the whole painting process.
Here's Sophia, with a cute little pony in her hair...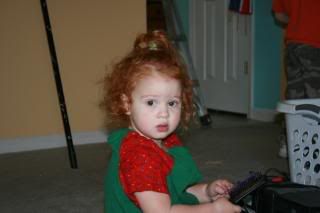 Here's Isaac and Sophia playing on the computer...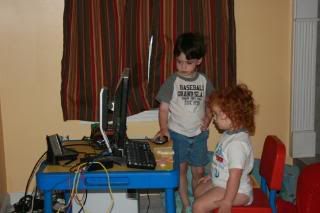 Here's a fun game! Watch Mommy paint the trim...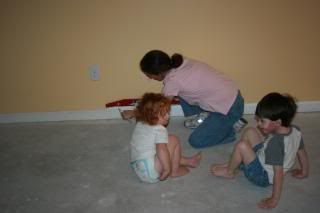 Yep. That's a good job, Mom...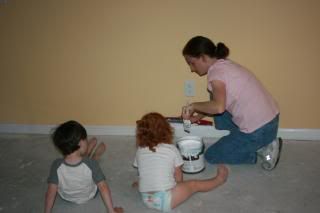 Can I try?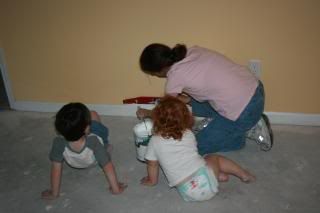 Please?
These were some dirty kids! Luckily, it all came off. Even the occasional drop of paint.
Blessings,