Ah, yes. That's right, we were finishing up the painting so that we could begin the tile process...
Here's the finished paint job...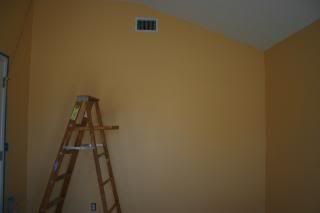 From another angle...
On Friday, we took the day off and went to the park. It was nice to get away from the mess and madness. We even got sunburned.lol Jon left for a scouting campout that night and didn't return until today.
Saturday, we started the tile. Allison did the majority of the whole room and hallway. My Dad has now given Allison a tool that she can use her whole life. What a blessing! Here are some photo's of it all coming together...
Dad and Allison working together...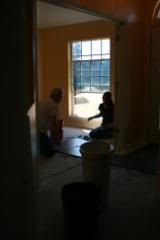 Allison taking the job over... she was very sore last night.lol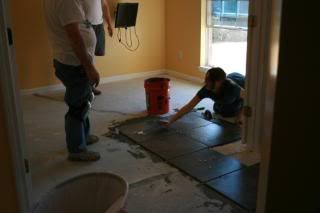 On Sunday, we cleaned the tile and began the outside perimeter of the room and hallway...Jon returned home and learned how to cut tile with the saw. He'll learn how to set tile in the next room.
Cleaning...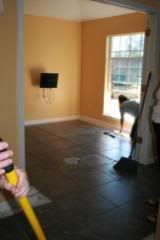 A look into the finished room...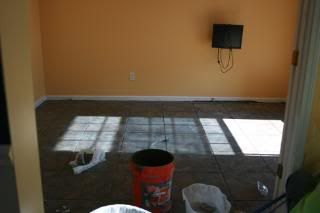 A different angle...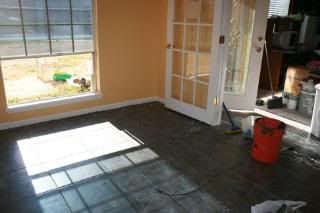 My Dad is now teaching the kids how to grout the finished tiles that were done yesterday so that they can complete the job tomorrow while Dad is at work.