When I last updated, we had just finished the dining room and were moving on to the great room. I wasn't sure about not taking a break. I know I was tired and I knew the kids were too. Allison really wanted to get the job done though. I'm now GLAD that she pushed us to finish. Otherwise, we'd never have finished it.lol
Here's the paint job...Allison did all ladder work and I did everything else. Jon got baby duty since his forte is not in painting.
Looking toward the front of the house...
Looking toward the back door...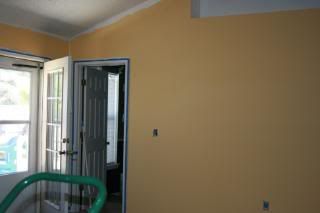 Looking at the kitchen...
Far left corner...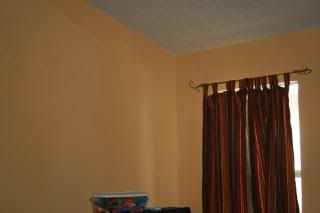 Fireplace...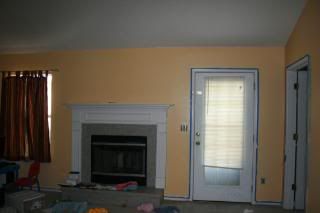 Next came tile. That was almost the last straw. We're pretty beat now.LOL
Blessings,