Yesterday, after painting the dining room, we ventured to the park. It was truly a lovely day. The sun was shining and I think it hit 78 degrees. We had a really nice time and even better was the turn out for my new little park group. We had so many kids that the park was packed! What a blessing. I know that I had a great time and so did the kids....
The park...
Sophia enjoying the playground...
Allison, keeping an eye out for our little one...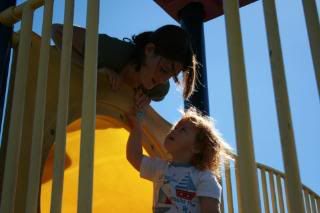 Isaac taking a break on the bench. We handed out Valentine's cards and received some too.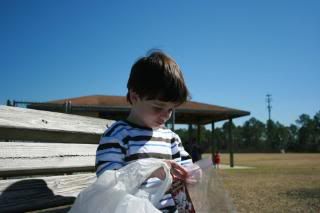 Evie, hanging around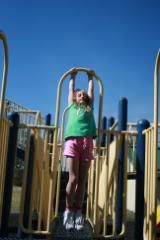 I'm so glad that we have this to look forward to each week. It's been a real blessing and it makes sure that the little ones have some fun during the whole remodel thing going on.
Blessings,