D O N E!!!
We put the finishing touches on the room today and then put the furniture back. Of course, we also added the dining room furniture so now it's all messed up.LOL Here's some photos from today...
All ready for the furniture, looking in from the hallway...
View two...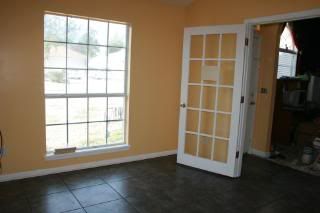 Looking into the hallway...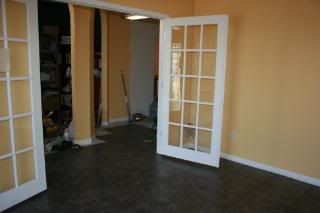 Where the bookshelves went...
Our corner spot...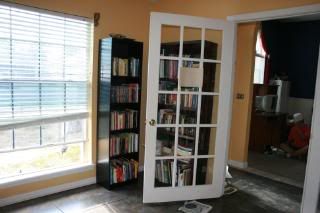 Allison-she just keeps going, and going, and going...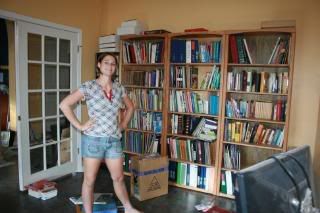 The "Next Room", yikes!
I bought the Poppy color a few days ago and we're very excited to see it on the walls. Tomorrow, we'll get the room cleared out and start to paint. It'll probably take a few days to finish, since we're all pretty worn out.LOL We've decided to take a 2 week break once the dining room is finished. We need it.
Blessings,