This year, we decided to have a family photo taken for our Christmas card. A friend of ours offered to take the pictures for us and we not only took him up on it, we stole his yard for the backdrop too.LOL Here's some of the great photos he took for us.
Pose #1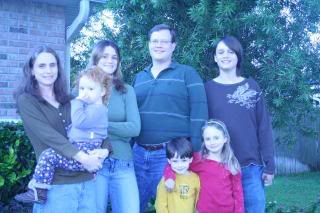 This one was taken while we were getting into another pose. I like it.lol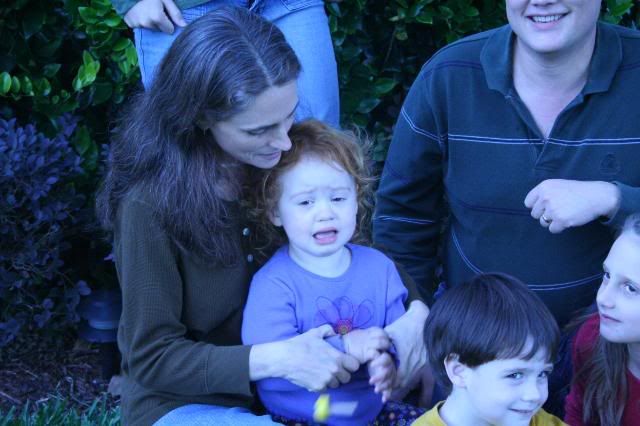 We almost used this photo for our cards.lol
A good older kid photo...
A good younger kid photo...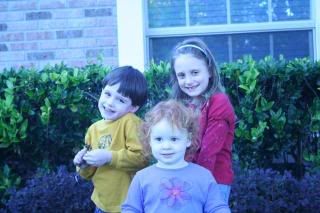 Us. We haven't had a new photo of us in YEARS!
The one we chose for our card this year...
Now for the funny...after this photo was taken, Allison, Jon and I all got haircuts and dye jobs and none of us look the same. :snort:
Here is what the older kids look like...
Blessings,