The making of dinner when the kitchen is a mess requires thinking outside the box.
Sophia's tray makes an excellent cheese shredding stand...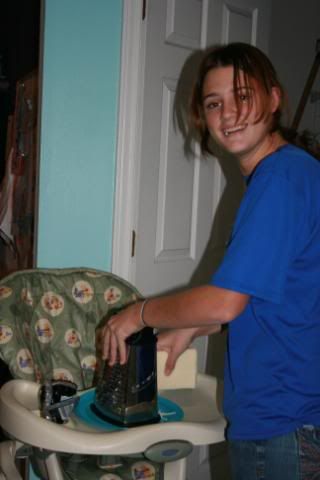 It looks like Jon found the "Really, really, tiny room...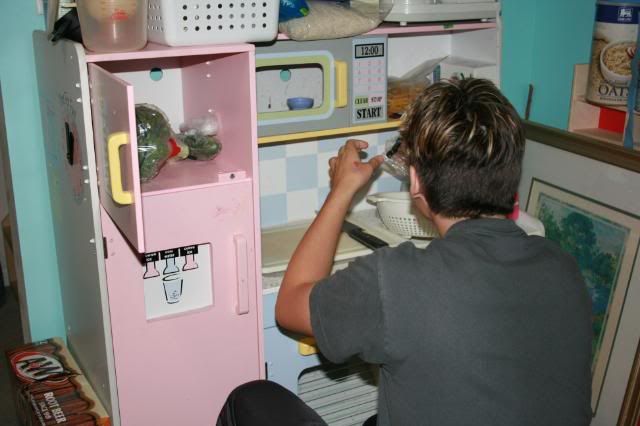 Yep, either that, or he's grown...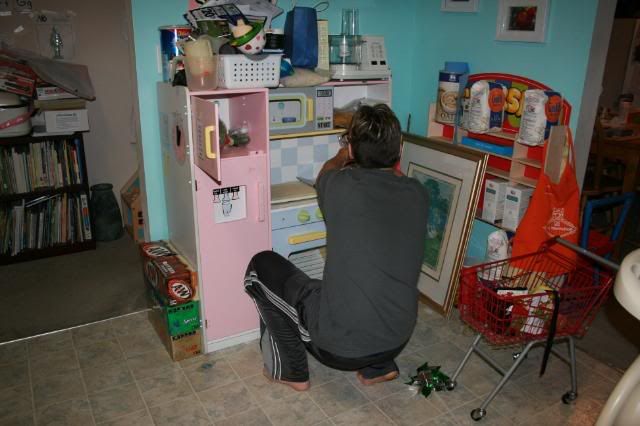 Speaking of teeny, tiny rooms...how did she manage to do this?!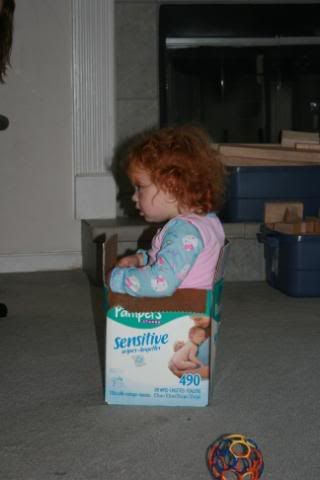 What a goof!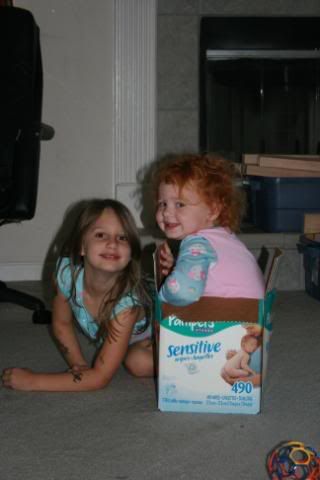 Blessings,