We played dress up with the girls, wrangled a little boy, and tested out the Christmas dresses.
Here's Isaac getting in on the action...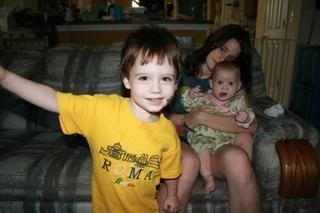 You ham, you!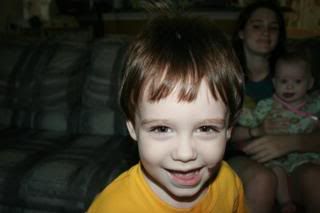 Let's get serious, now.
Aww, matching outfits! Too bad they don't make them in Allison's size...snort.
A Christmas Angel...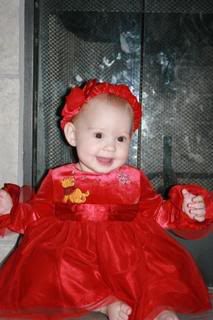 Isaac's aim is spot on...
A contemplative look...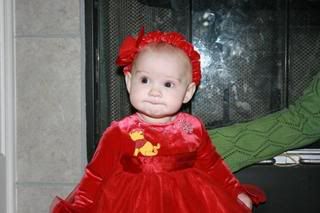 Today was a hugely busy day. I did the whole back and forth routine to the Y all morning. Made a couple of runs to different Pharmacies, researched curricula for Evie, cleaned a lot, played blocks and cars with Isaac until he destroyed my city too many times, and much, much, more.LOL The older kids went skating tonight after dinner with my Dad and Eric and I took a walk with the little ones and talked with some neighbor friends. Everyone's in bed now and I'll be heading there soon.
Blessings,
Lisa