We've gotten a lot done! The house was a complete mess from everyone being ill and from having to run around all last week. It took us a couple of hours, but we were able to get the house back under control, some wash done, a little deep cleaning finished, and 4 banana-nut breads baked! I only have one bathroom to clean, 3 more loads of wash, and Sophia's room to finish and the house will be in good shape.
Here are some photos of today...
It was hard to pick just one of this little sweetheart...
I'm cute and I know it...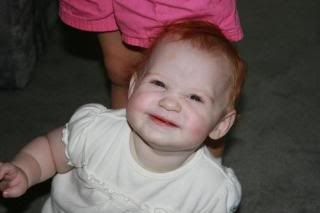 Cheeeeese...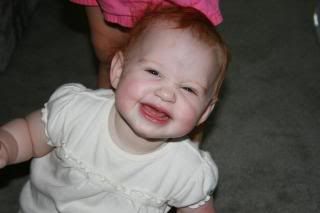 Here's my award-winning $1,000,000 smile...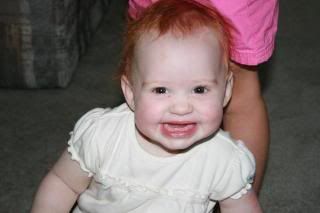 Isaac getting his point across...
Evie the pirate...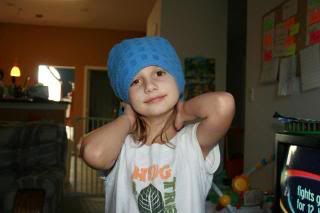 Sophia helping Jon with his homework...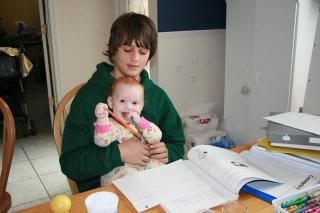 I love this photo of Jon...
Well, this break is over.LOL Must return to the work at hand.
Blessings,