I live with a bunch of sickos!LOL We've all been battling illness this week and we are worn out. I can't wait until we're feeling better. Until then, here's a collection of photos...
My baby wearing hubby...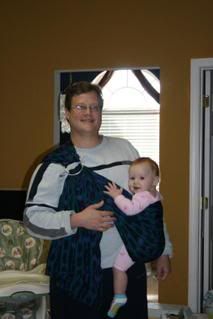 My soda swilling girly...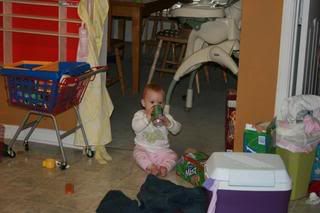 Here's a new trick...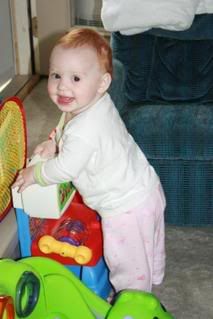 What a sweet baby!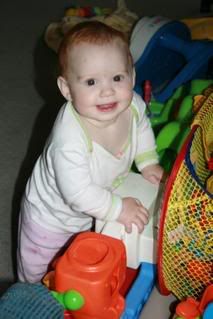 She just learned to stand and now this...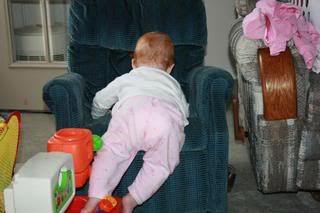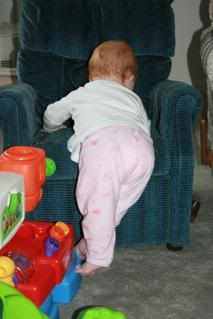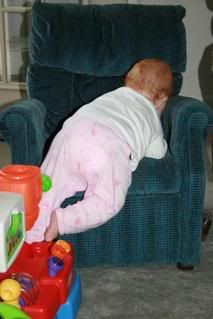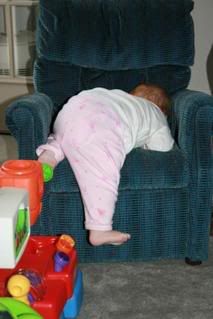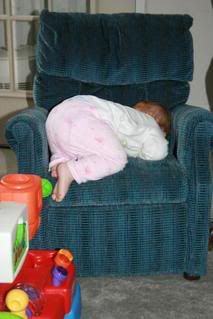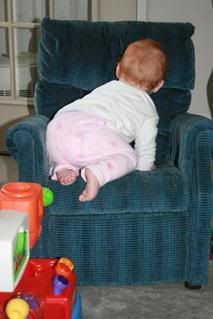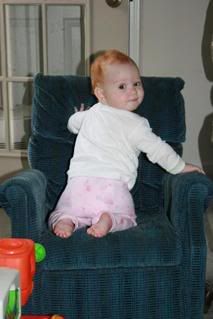 TaDa!!! Look at that proud face...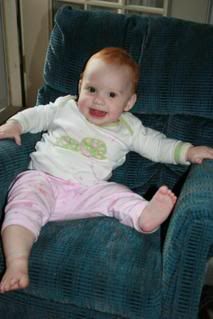 I can't believe how fast she's growing up! She's only almost 9 months old and she's really getting around. Eric said she tried to walk to him yesterday and she's already trying to talk! She's getting good at Uh-oh. (She must hear that a lot.lol) Well, I must go and wipe more snot. Really, it's a never ending job.LOL
Blessings,