It has been a LOOOONNNNG day! We started the day by dressing everyone in their best outfits and then trying to get a decent photo. Really, at this stage in the game I just go for decent.LOL After 58 photos, the very last one was the keeper! I've already ordered the Christmas cards and will get them tonight at Walgreens. Pretty cool!
Sophia getting ready. In retrospect, I should have gotten the older kids ready first. :snort: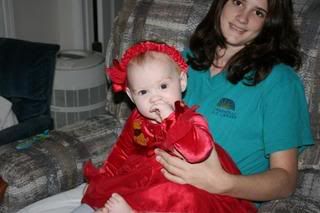 Yoohoo, I'm over here!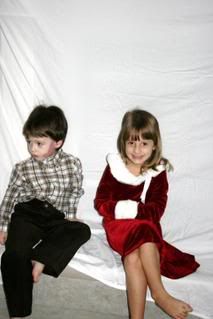 Evie! Over here!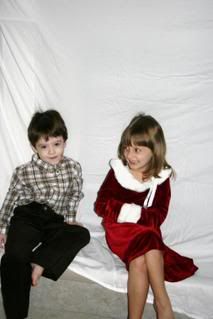 This pretty much sums up the whole experience...
Almost...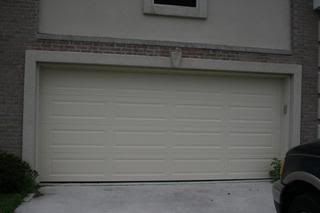 Not quite... Jon quit throwing things!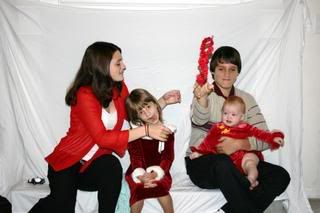 Evie quit making puking faces!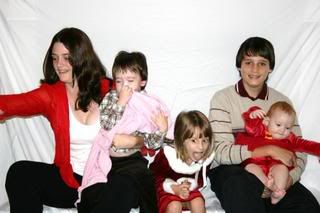 Isaac quit rolling on the floor!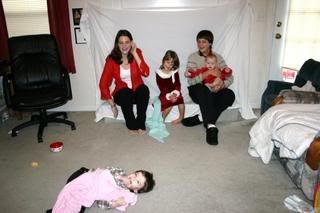 I'm still over here, Isaac!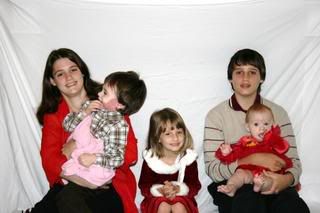 We're getting tired, but giddy with the idea that someday this will end...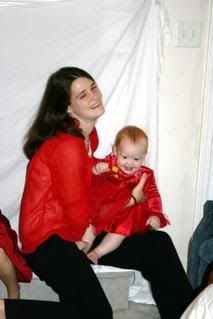 Baby Hulla...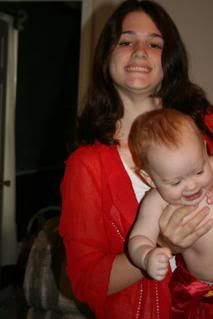 Ahhh! Perfection! All smiling, looking straight ahead and no pukey faces!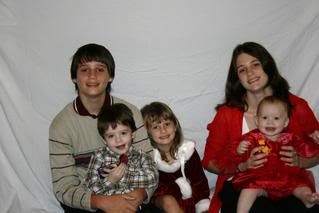 We kept this one and Allison fixed the background so that it isn't all wrinkled. Next time I'll iron the background.LOL We also cropped it so that it's even on both sides.
Blessings,
Lisa