We've had a great week! Last Thursday we had a pool party and invited all of our friends from the YMCA. The kids had such a great time, that we have invited them all over again this Thursday!
Pool Party!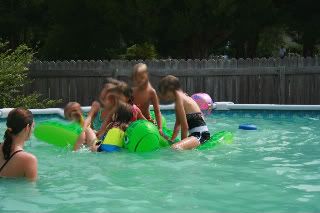 (I don't have permission for sharing photos so I blurred them out.)
Here's Sophia's pool party...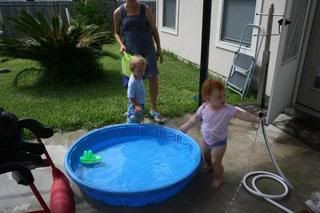 For the party, we bought more sand and here's Jon enjoying it...
(He didn't know that I took this.)
Over the past week, we've had A LOT of these...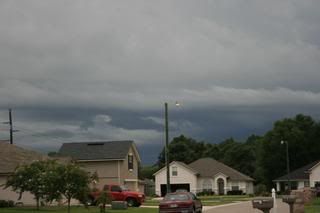 My garden is enjoying the rain but the littles are getting tired of it.LOL
Look at the intensity of Evie playing this game...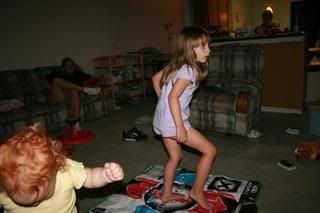 You can tell she's serious about winning.LOL And I love that Jon caught Sophia playing too. Very cute.
I get a lot of this throughout the day too...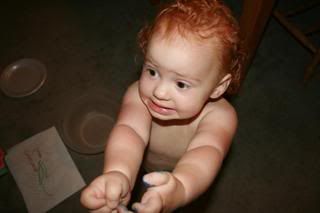 This is why I'm not blogging much.LOL
Sophia is so funny. She is jealous of my notebooks. Whenever I get one out to either work on the bills or do any kind of planning she comes running over to me and cries and whines until I put it away and pick her up. I can do ANYTHING else, but don't hand me a notebook.LOL
I'm going to post an update to our preschool rotation next while Sophia's napping.LOL
Blessings,