Ok. so, life in my family is quite interesting.lol We have a million allergies, some even life-threatening. I have been watching other people with envy for YEARS as they play with edible playdough. How fair is it that the two main ingredients are milk and peanuts? We are allergic to both! For years, I've just thought this was something that we would never get to do. I even looked on Pinterest!lol
Well, today I decided to experiment and find a recipe that we could have.
Here are the stars of the show...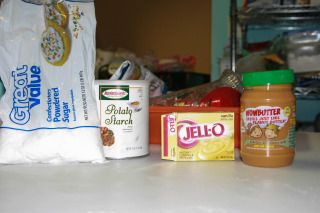 And is was success!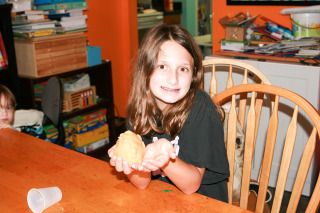 And it even tastes good.lol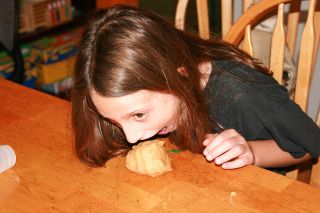 Here's the recipe...
1/2 cup any nut or seed butter, you could even use Biscoff Spread. I used a forlorn jar of soynut butter that no one would eat.lol
1 package of pudding mix, any flavor. (Jello brand are dairy free, just cornstarch and sugar.) We used vanilla, but I think we'll go with chocolate next time.
About 1 tbsp potato starch. (I think I'll skip this next time.)
Mix in enough powdered sugar to make it a dough. It was about 1/2 cup. I just kept mixing until it wasn't sticky. :)
So there! A dairy free, peanut free playdough that you can eat!
Blessings,