I can't believe that it's almost pool season here already. I have a love-hate relationship with this season. The big pool is a pain in the rump to take care of, but the kids love it. This past weekend, my dh got the little pools out and the younger kids had a great time.
Flying Evie...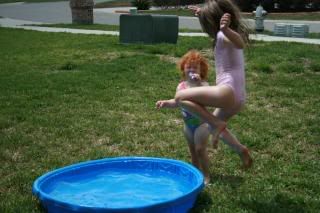 Hard landing...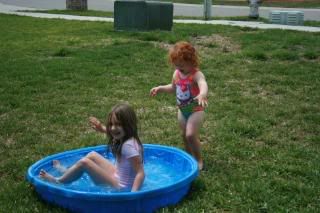 Isaac prefers the hose...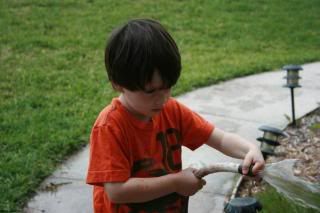 It's also "spend time outside every night until dark" season. Now, this season I love. The weather is wonderful and the kids get tuckered out every night and sleep well during this season.LOL We have some neighborhood friends that we spend time with most nights but even on days when we're on our own, we have lots for the kids to do...
Sophia having dinner outside...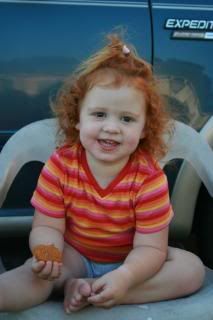 Evie playing mini golf...
and biking...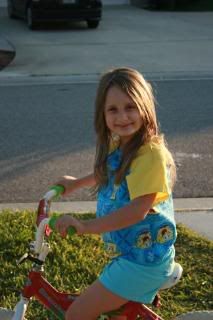 Mom and Dad hanging out, "supervising"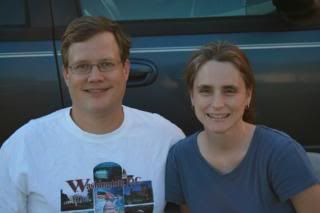 Allison, home from work...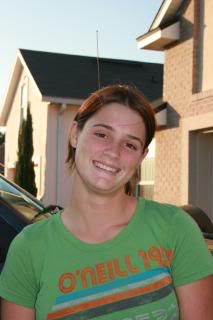 Jon, cleaning up glass...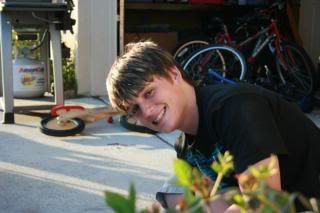 What a blessing these evenings are for our family.
Blessings,