I bought a cute fabric for Isaac and I finally had some time to work on this project...
It's a "Car's" collared shirt...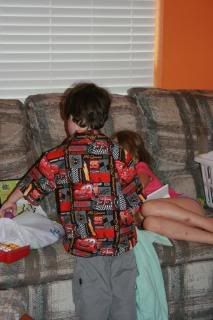 He was such a wonderful model for me...lol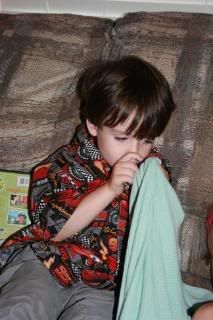 Here's a goofy boy front photo...
I've only attempted collared shirts once before and that was with the help of a good friend who taught me how to sew. Now I remember why I don't do them regularly. They are HARD!LOL Eric thinks I need to do them often, to get used to them. I'm not so sure about that. Let's just put this on the back burner for a while.lol I do have some cute puppy fabric...
Blessings,