My little one is growing up too fast. Just look at her! I know that photos are hard to judge but this little one is almost 40 pounds and just a few inches shy of Isaac's height. Here she is solving the Rubic's cube....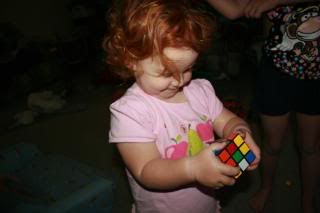 Wow, she's fast!LOL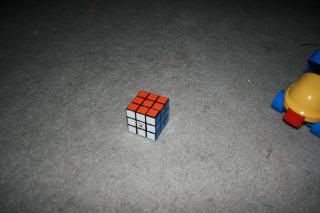 When Sophia was brand new, I used to wrap her up in my brand new bathrobe to keep her warm. The year she was born, we were soooo cold and my robe was the only thing that would warm her up. After a few short weeks, she couldn't sleep without it. Now, it's her very best friend. We keep trying to replace it, but no such luck.lol
Here she is squashing her brother. Poor guy...lol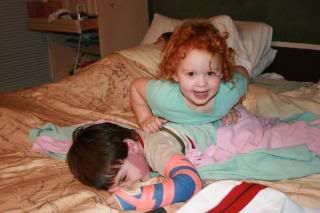 Luckily, her Daddy knows how to wrangle this little critter...
My little one will be 2 next month. I just can't believe how fast this time has gone. I'm thankful for all of God's blessings in my life. Especially, the little ones.