I've figured out how to make Peasant Blouses and they are sooo cute! I think I'll be making them in every color I have.LOL
Here's Sophia's....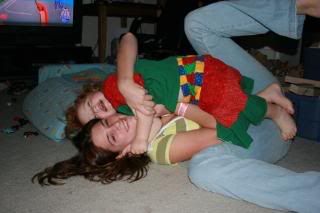 So, the little stinker wouldn't pose...lol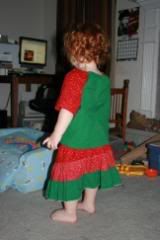 Awww, here she's petting Allison...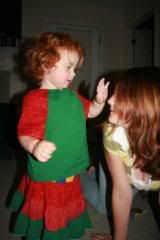 Here's Evie's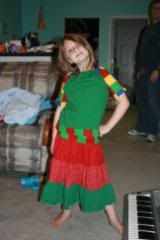 She's always willing to pose for me.LOL
I got the pattern from here...
http://indietutes.blogspot.com/2007/07/peasant-blouse.html
This lady has GREAT tutorials! I've gotten really good results with each one I've tried. Now that I know what I'm doing, I'm going to use the good fabric.LOL
Blessings,