So, here's Isaac's new cast. I was REALLY hoping for a splint.LOL Allison went along and decided that he needed to support the Gator's football team, so he's now decked out in a cast that will not match anything that he wears for the next 4 weeks. lol
Come on Isaac, show me that cast...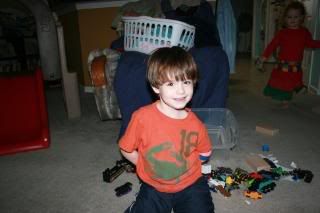 Ha! I caught you unaware...
GO
GATORS
!lol
Blessings,