How?! How can this little girl do this?
She's not even two yet!
She wears these ALL DAY LONG...
Here's a big sister looking after her...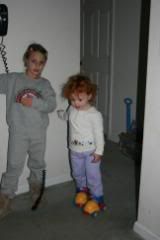 So cute!
Here are the goofy siblings, hamming it up...
Strike a pose you two...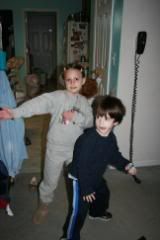 Sophia is a delight and joy to have around. She makes us so happy! She's is so confident and strong. I don't think I've ever had a child so coordinated!
Blessings,