My SIL Gretchen came up from South Florida last night for a birthday party and this morning we were able to go over and spend some time with her, her Dh Damion, and their little boy William. It was so cute to watch Sophia and William play together! Here's a few photos...
Here they are meeting each other...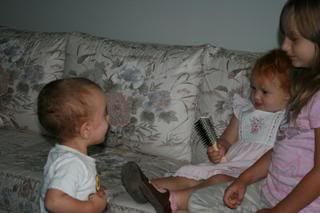 I love the look on their faces...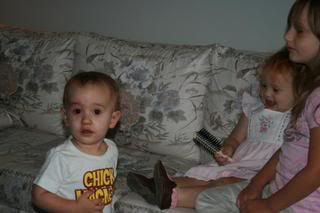 Isn't he sooo cute?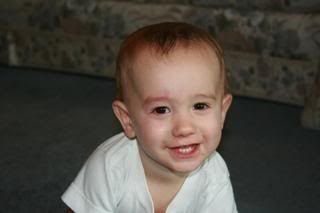 Here they are, posing for the camera...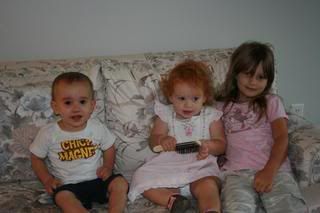 It was a lot of fun seeing them! We're supposed to get together tomorrow for a little while before they head back home. We can't wait to see them again!
Blessings,