We had Genevieve's birthday party on Saturday and it went quite well. I think she had a great time and all her guests seemed to have a lot of fun. Evie asked for a Tinkerbell party this year. It was really cute! Here are some photos...
We had party games...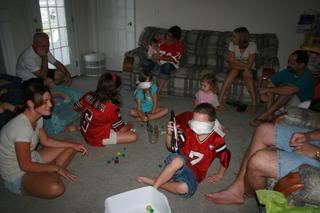 (don't try this one with the younger crowd, they couldn't tell their left from their rights.LOL)
We had a pinata...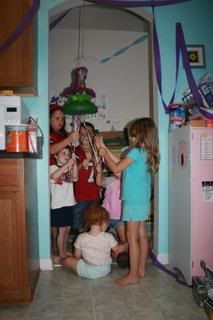 With candy...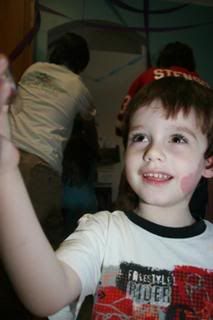 We had gifts...
We had a super sized birthday cookie...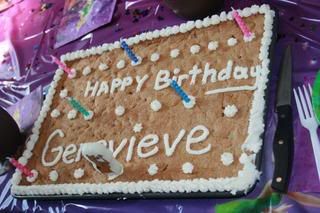 and best of all, we had a very happy Evie...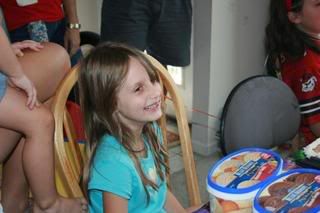 We love you Genevieve! Happy 6th birthday!
Blessings,