Sophia before...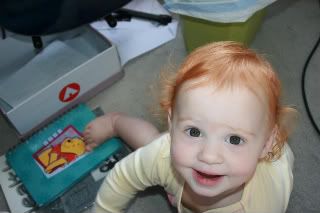 Sophia after...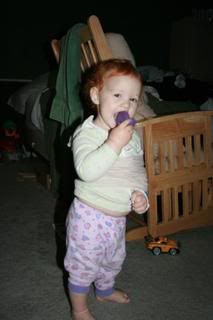 And a nice photo of Isaac displaying his picture of a rainbow...
It's been a long week! I know that it's only Wednesday, but it feels like it's next week already.LOL Just for those who don't already know, Sophia broke her arm on Saturday and it's one of only a few bones that they don't cast. We've had to try to keep her arm still since then and it wasn't until last night that Eric figured out how we could do it. Here is her new and improved bandage...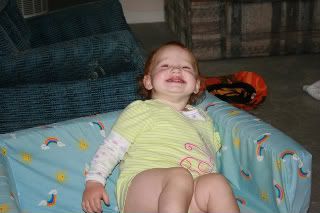 Look how happy she is! She's been in a bit of pain because she kept wiggling out of the bandage and then using the arm. Now she's happy and pain free. I'm happy too, since I don't have the spend the whole day either holding her or rewrapping that arm!
Blessings,