I know, this happened last Thursday but trying to keep up with "One-Armed Sophie" is proving to be quite the challenge.
Jon's birthday was a wonderful success. Here are a few photos from the night...
Jon's cookie cake...
I even found colored flame candles for him...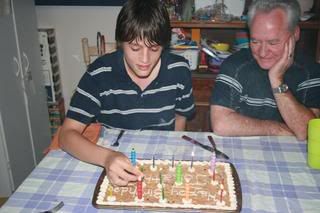 Sophia thought the cookie was quite good...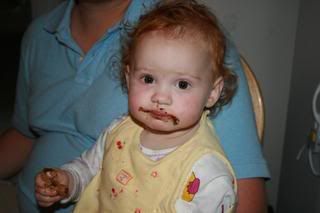 He loved the gift from Allison...
I don't know WHAT I was thinking buying him this...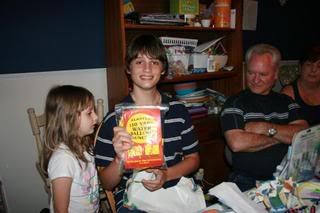 He actually launched a balloon way farther than it said on the package. :snort:
The big gift was from my Dad who really knows how to wrap...
The first layer...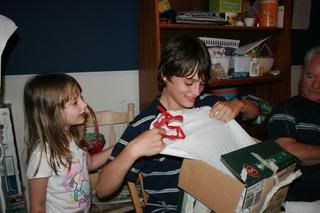 Can you see the tape on this?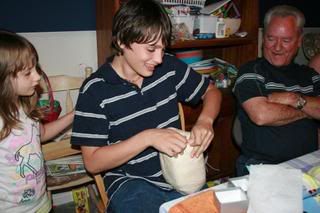 Another cute photo of Sophia, she loved all the laughing...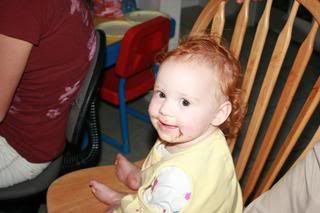 I'll continue this on another post since I lose people when I have too many photos...
Blessings,