My long lost daughter...she's in lane #2 looking at the camera...
And she's off!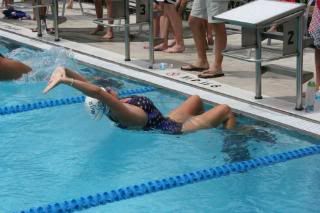 Look at that girl go...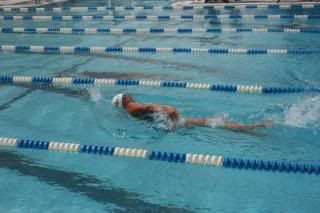 Finish line...
Happy to be done for this week!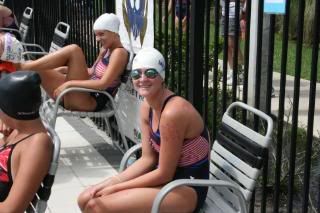 I have to admit, I was a bit skeptical when Allison said she wanted to join the swimteam. I mean, she already spends everyday at the pool! Well, it's been a good fit for her and she's really enjoying the friend's she's made and the great coaching that she's received. I'm glad that she's enjoying her summer.
Blessings,