I just received the neatest thing in the mail today! A couple of weeks ago, I was visiting one of my favorite foreign blogs,
One Child Policy Homeschool
and Jimmie was asking for people to review a new business from her best friend there in China. She was starting a business for homeschoolers world-wide to receive actual packets from China! How cool is that?! I was definitely interested!LOL
Today, we received our packet and it is great!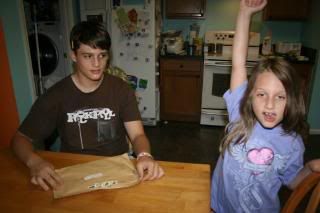 It contains many different things from China. The first thing that the kids saw as they opened the packet was the real red scarf that children from China wear from ages 6-14. Evie thought it was so neat to hold and wear something that a little girl her age could be wearing right now over there! You could almost feel the world get smaller for her as we talked. Pretty amazing!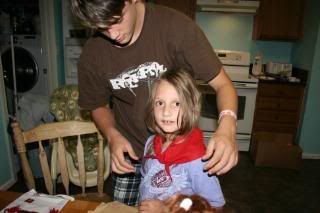 Jon's favorite parts were the Chinese flag,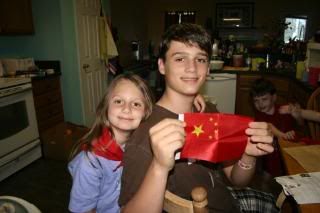 An original paper cutting, and the Chinese Knot with an old Chinese coin.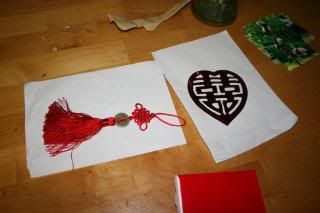 You all know how much he loves paper and knot tying.LOL! I can see that these items will keep him busy for the next couple of weeks as he learns how to replicate those two ancient arts.
Evie's favorites were the scarf, the money...
and the really neat red envelope that the money came in...
There were so many great things in this packet! I'm not going to review them all, but needless to say this was the highlight of our day. I'm putting it away and we'll be getting it back out this August when we begin studying China in earnest.
Thank you Jimmie for giving me the chance to review such a great product! If any of you are interested in purchasing an envelope for your homeschooling go to this site...
http://www.squidoo.com/china-kit
Blessings,