I bought some paintings for the new rooms yesterday and today we got them all put on the walls. I've never had a home so "put together."LOL
Here's the little nook when you first walk in the house...
The painting was on clearance at World Market and the vase I got at a gargage sale last year for a $1.00.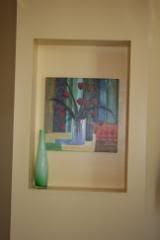 This painting goes on the far wall of our new living room. I just fell in love with it! It was on sale also but still pricey for me.LOL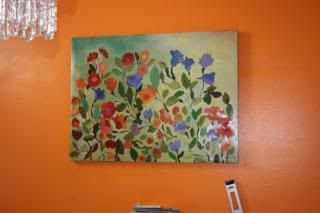 The wall below it will have bookshelves running the whole length of the wall. We accidently broke one in the remodel so we'll have to replace it.
What it looks like now...lol
I got these cute ones on clearance also. They go above the tv...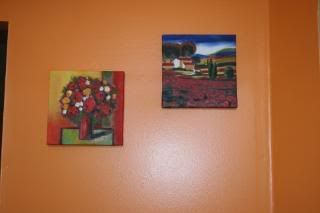 View from the front door...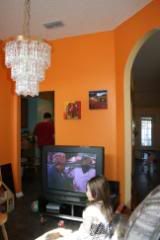 We're almost done! We just need a fan, I'd like to find an area rug, and I've decided on a window treatment. I just need to run to JoAnn's fabric. This has been a lot of fun!
Blessings,