My MIL came over for a visit the other day, just to play with the kids. They ALL had such a great time and so did I! I don't get many visitors and it was nice to talk with someone over the age of my kids. Here are some photos...
Barbie time...
These Barbies were Allison's when she was little. They are well used but still loved.lol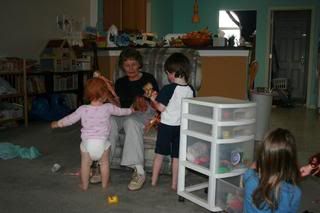 Jon and Allison demonstrating "Hand Clap"...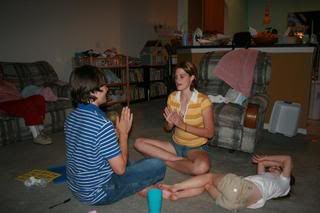 You can tell we were all amused...lol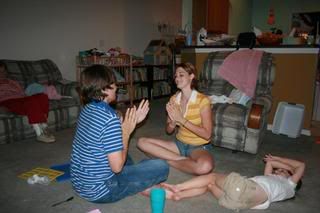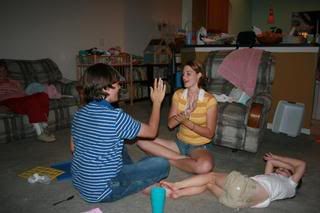 Blessings,