Genevieve is our ball of fire!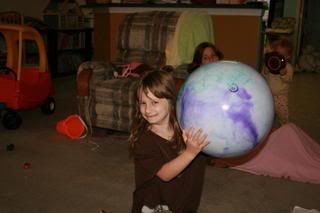 At least she's well trimmed.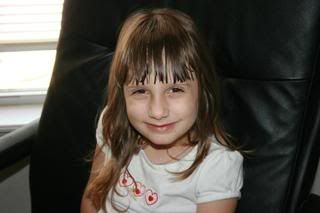 She's really growing up. The more I see, the more I like.LOL I can see her doing great things one day. She's really doing well in gymnastics and in PE. She's almost reading, just starting really but it's a good start. She's catching on pretty quick and loves the new books I got her for next year. I've almost read them all to her already.LOL When I think of Genevieve, I think FIRE. She's going to be on fire in her life and I pray that she will be on fire for God. What a blessing she is to me!
My MIL hurt her foot two weeks ago and when Evie heard about it she immediately wrote her a get well card. Then she ran to Jon and told him that Grandma fell out of an airplane and broke her foot.lol (She actually stepped off the curb at the airport and broke her foot.)
Fire indeed.
Blessings,