On Saturday, we graduated our very first young adult. What a blessing Allison is! We have our Father in Heaven to thank for who she is and how she's turned out. Here are some photos of the graduation ceremony...
Dh, me and Allison posing beforehand...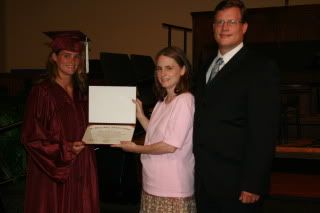 This is when the announcer said that Allison went to Niagara on a mission trip to teach people how to swim...lol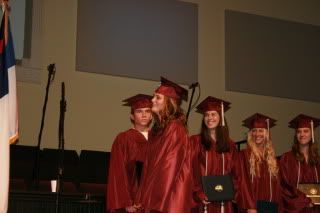 Eric and I handing her her diploma and moving her tassel...
The throwing of the caps...
Here's Allison's display at the reception...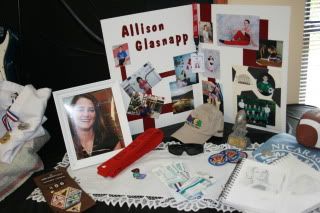 Blessings,