Today is the warmest day we've had in weeks. It was supposed to be a day at the park, but some of the kids aren't well enough for that. So instead, I took Jon to Wally World and we picked up some fun outdoor stuff that we could enjoy in our own backyard.
Cute, unrelated photo...
We got 8 bags of playsand, way not enough to fill our box but it was all the cart could hold.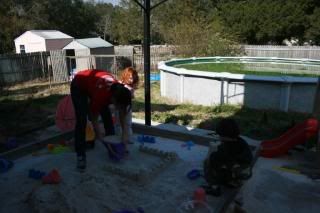 Some new sandtoys...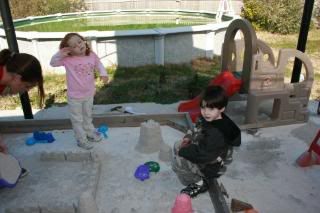 and I also picked up a few puzzles for the sick one who couldn't come out to play, some playdough, and a cheap bowling set that has been the bane of my existence since I brought it home. No photos of those though, just of the glorious outside...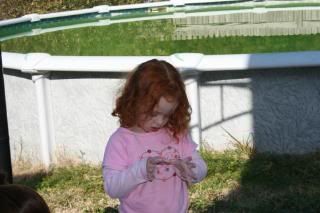 And all the fun the somewhat well kids had...
This one is acting as though he may be thinking about coming down with yet another illness but no fever so I allowed him outdoors even though he had five hundred temper tantrums...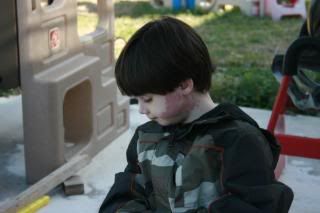 So, not the day I envisioned, but still a good day in a sea of yucky ones. I'll relish this day and now that it's on my blog, I'll even be able to remember it in a week.lol
Blessings,