For Christmas this year we decided to buy the littles a playset. We saved up all year and finally bought it two weeks ago. We wanted to make sure that we got it early, since this is the time of year that the weather is good to be outside, and also, we didn't want it to come after Christmas.
It arrived on Friday and everyone was pretty excited about it.
First, though, we had to say goodbye to old faithful. It was getting quite dangerous now that we have three, soon to be four, little ones that never really appreciated our rules for jumping.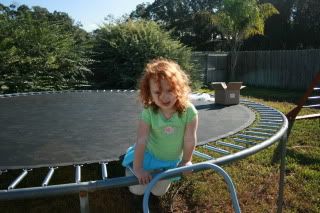 The littles protested at first, but once the playset started taking shape, old faithful was easily forgotten.
Step 1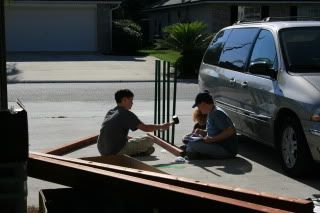 This is what it looked like in our garage...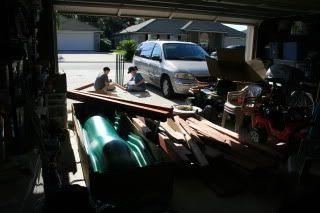 Step 2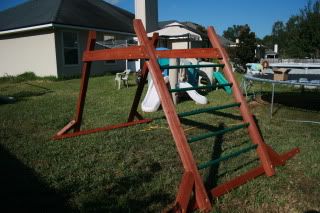 This is right after Jon's manhood was tested...lol (The bars were free rolling until they were screwed in.)
Step 3.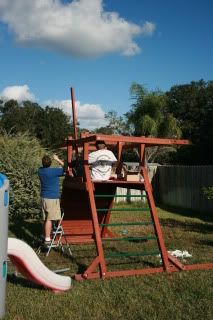 The barn raising...notice the little helper...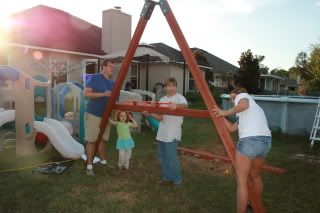 The rock wall comes together...Isaac was excited...lol
Step 6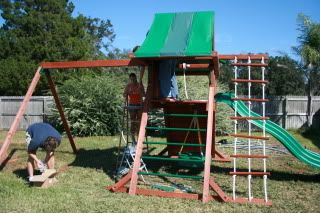 The final product...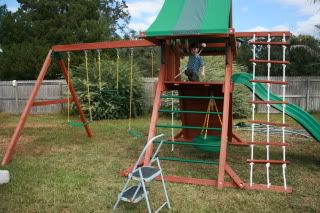 The kids couldn't be happier...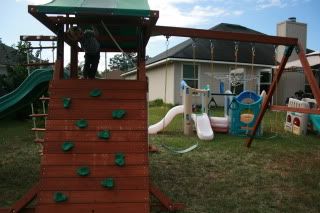 Isaac is king of the hill...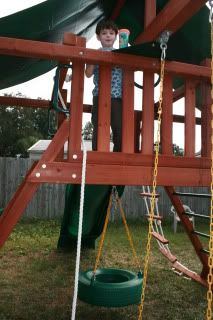 It only took some of Friday, all of Saturday, and a little of Sunday to put together. We had one of Jon's friends helping and it really was nice having that extra set of hands.
Blessings,