Here's something else I did this week...
A friend of mine had a new baby and I made this diaper cake just for her. These are fun to make and pretty easy too!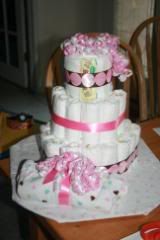 Today at YMCA P.E., Sophia fell asleep in the swing. It was so cute! Here's a photo...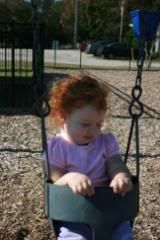 I wish the photo had turned out better. She was so sweet.
Blessings,